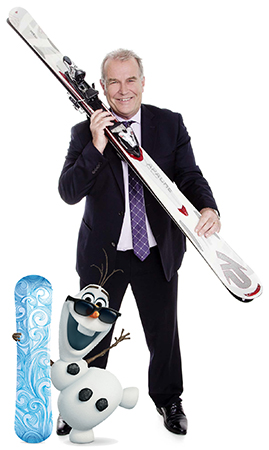 Phil joined Chris Haines and Alan Muir in 1984 and became a Director in 1985. 
He has around thirty five years experience as a Chartered Accountant and Registered Company Auditor.

Phil has focussed his attention in the business services, taxation and audit areas and also has been involved in the valuation and purchase / sale of many client businesses over the years. He has also had a significant involvement in the development of the firm's information technology, and more recently has been heavily involved in the start up space, government and commercialisation grants.
His greatest enjoyment has been developing close relationships with clients and assisting them in dealing with the many business and personal issues that have confronted them over the years. Phil has enjoyed the challenge of assisting diversifying established businesses and assisting new clients in the start up or purchase phase of a new business, which is a real thrill.

Out of work Phil enjoys spending time with his family and has recently become a Grandfather. His wife Debbie and their three adult sons share a common interest in snow skiing (boarding for some), golfing and following the "Mighty Blues"!

Specific skills:
Management Accounting

Business Consulting
Taxation
Audit
Business valuations, acquisitions and disposals

Small/medium business IT systems

HR Management