2023 FBT Helpful Guide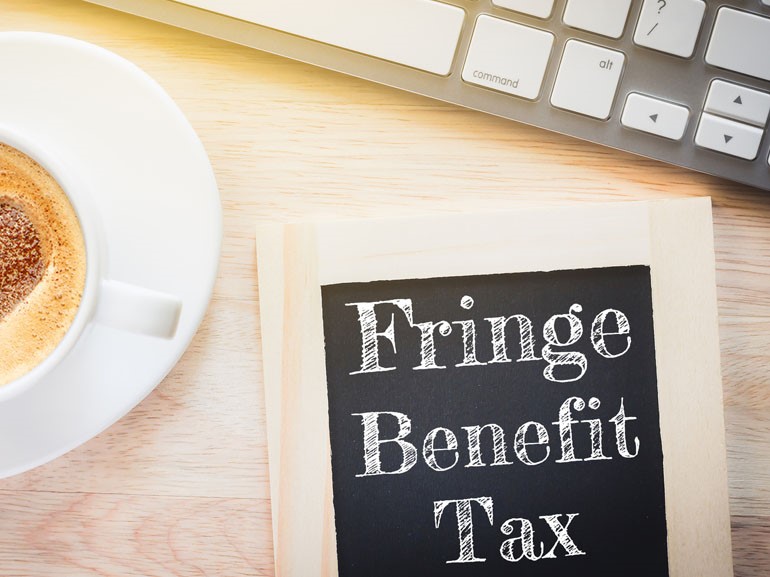 FRINGE BENEFITS TAX (FBT) 2023
Your Helpful Guide


As the end of the 2023 FBT year is here, we want to make sure that you have the right paperwork readily on hand to help support your business's 2023 FBT return.

The following is a brief overview of the most common types of fringe benefits as well as a summary of key changes this year that we wish to bring to your attention.


Motor Vehicles
If a business supplies an employee with a motor vehicle to use for private purposes, it will be caught under FBT. There are two methods to work out the FBT payable on motor vehicles:
The statutory formula method - takes 20% of the base value of the motor vehicle as taxable.
The operating cost method – takes the running costs of the vehicle (including an implied depreciation and interest expense) as taxable, less the business use percentage recorded on a logbook.
Under the operating cost method, it is mandatory for a log book to be maintained by the driver. Log books need to record the business travel of the vehicle in kilometres over a period of 12 consecutive weeks, after which they are valid for 5 years. If the business use percentage of the motor vehicle is high, you may save significant tax by using the operating cost method when compared to the statutory method. 

Although a log book is valid for 5 years, please be mindful that any significant variation to your pattern of travel i.e as a result of a new job or change in role, will result in a new logbook being required.

One new development for the 2023 FBT year onwards is that electric and plug-in hybrid vehicles costing less than $84,916 are exempt from FBT, if they were held and ready for use from 1 July 2022 onwards.

See 'ATO Guidance – What's new for the 2023 FBT year?' section for further detail.

Work horse vehicles (such as Utes) – these have been exempt from FBT in the past but the ATO have tightened the rules in recent years - any private use (apart from going to and from work) must be kept to less than 1,000 kms per year, with no return private trip exceeding 200kms.
Information we will need from you:
Closing odometer readings for all vehicles using the operating cost method at 31 March 2023.
If any vehicles were sold during the 2023 FBT year, what the closing odometer reading was at sale.
Purchase contracts for new motor vehicles.
Log books for new vehicles if the operating cost method has been chosen. If a log book has exceeded its 5 year validity, a new one will need to be prepared.
For vehicles using the operating cost method, a breakdown of ALL running costs of the motor vehicle (whether it was paid for by the business or the employee).


Meal Entertainment Expenses
When a business provides entertainment by the way of food or drink to its employees, it will be caught under FBT. There are 3 methods to value meal entertainment:
Actual method – this is the actual expense incurred by the business to provide the meal entertainment to employees.
50/50 method – 50% of the cost of all meal entertainment expenses (regardless of its nature) is taken as taxable.
12 week register method – similar to a vehicle log book, this works out a taxable percentage on all meal entertainment based on the proportion of costs provided to employees and their associates over 12 weeks.
Only the proportion of meal entertainment that is subject to FBT will be tax deductible to the business, which also means businesses can only claim input tax credits on that same deductible amount (i.e. if no FBT applies, no meal entertainment is deductible).
One important thing to keep in mind is that if your business is using the actual or 12 week register method, entertainment provided to employees at less than $300 per head (including GST), and on an infrequent or irregular basis, may be exempt from FBT.
For example, the annual staff Christmas party should be exempt from FBT if the cost is less than $300 (including GST) per person attending, per benefit provided.


Car Parking Fringe Benefits
Businesses with an annual turnover of more than $50 million will be regarded as having provided an employee with a car parking benefit on a particular day where, broadly, between 7am and 7pm on that day, all of the following conditions are satisfied:
A car is parked on business premises or associated premises of the provider for more than four hours.
An employee uses the car in connection with travel between their place of residence and primary place of employment at least once on that day
The car used by the employee for travel on that day is either: – provided to the employee (or their associate) by the employer as a car benefit; – owned by, or leased to, the employee (or their associate); or – otherwise made available to the employee (or their associate) by another person (where the other person is neither the employer nor their associate, and the car was not made available under an arrangement to which the employer or their associate is a party).
The car park is located at, or in the vicinity of, the employee's primary place of employment on that day.
The lowest representative fee charged for all-day parking on the first business day of the FBT year, by any commercial parking station within a one-kilometre radius of the car park, exceeds the car parking threshold (i.e. $9.72 for the 2023 FBT year).
The parking is provided to the employee in respect of their employment.
A commercial parking station is located within a one-kilometre radius of the car park used by the employee. This has been expanded to include hospitals, medical clinics and sports stadiums from 1st April 2022.


ATO Guidance – What's new for the 2023 FBT year?
What is new for the 2022 FBT year:
Electric Car exemption  – As mentioned earlier, electric vehicles provided to employees for private use that meet all the following points, will be exempt from FBT:

The car is a 'zero or low emissions vehicle' by being a battery electric vehicle, a hydrogen fuel cell electric vehicle, or a plug-in hybrid electric vehicle.  
The first time the car is both held and used is on or after 1 July 2022
The car is used by a current employee or their associates (such as family members).
Luxury car tax (LCT) has never been payable on the importation or sale of the car. For the 2022-23 financial year, the luxury car tax threshold for fuel-efficient vehicles was $84,916.
Note, FBT-exempt electric cars still need to be included on an employee's Payment Summary as a Reportable Fringe Benefit.

The exemption also extends to associated running costs of the electric car. These costs include registration, insurance, repairs and maintenance and 'fuel'. The ATO has confirmed that the cost of electricity to charge and run an electric car's battery is exempt. However, this does not extend to the costs for installing a home charging station. This may be considered as a property or expense payment fringe benefit.


ATO Audit Risks
The below are some of the common accounts where fringe benefits are typically overlooked by employers:
Employee amenities - Check for any entertainment-related benefits, such as meal entertainment provided to employees at a staff social function, or gifts.


Promotional, advertising or sponsorship expenses - Some employers mistakenly believe that all expenditure related to advertising or promoting their products or services is inherently business-related. Employers must identify expenditure that gives rise to entertainment-related benefits provided to employees rather than advertising benefits for the employer (e.g., food and drink consumed in a corporate box or free tickets to a sporting or other social event).


'Business' Travel-related expenses- Check for any travel-related benefits provided to employees, including where there is a private component of the trip or where an employee travels with their spouse. Furthermore, consider whether any entertainment-related benefits are provided while employees are travelling for work purposes (e.g., reimbursing an employee for the cost of attending a sporting event with clients).
ATO audit activity has uncovered the following problems around car fringe benefits:
'Base Value' of cars reported  - there is a trend of employers incorrectly using the 'book value' of cars for FBT purposes. The 'base value' of a car should be calculated as including the original cost price (GST inclusive) of the vehicle, plus costs for any non-business accessories that are fitted to the vehicle. 


Car Log Books   - the ATO can invalidate a logbook if they deem the entries to be deficient. It is important all logbook entries include the date, odometer reading, kilometres travelled and a description of the purpose of the journey. It is not sufficient to simply write 'business'. Therefore, you will need ensure there is enough detail to explain the nature of the journey undertaken to avoid an invalid logbook.


Key Dates
Lodgement and payment due dates of 2023 FBT Return
23rd May 2023 if you lodge yourself,
27th June 2023 if via a registered tax agent and lodged electronically.
We will be in contact with you shortly to discuss your fringe benefits tax liability and the preparation of the annual return for 2022. However should you have any queries, please call your usual HMH contact on +61 3 9840 2200.
Download our 2023 FBT Checklist
Download our 2023 Motor Vehicle Odometer Declaration