Winding back after 40 years
After nearly 40 years in the accounting profession – 33 of those years with hmh, our long time Director John Stead formally retired from the firm in July 2019.
Commencing his career with Coopers and Lybrand in early 1980, John then had a stint with second tier firm Hungerfords', followed by a brief time with the ACI Group, before joining hmh in January 1987.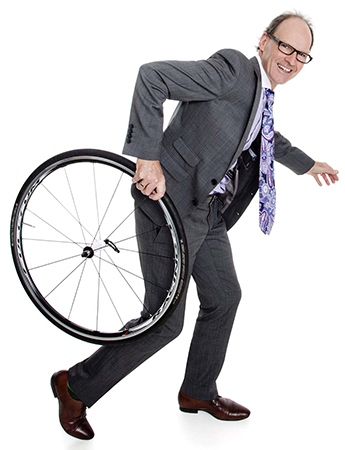 John was made a partner in the firm in July 1988 and since that time has been actively involved in the growth and management of our firm.
Working closely with many of our family and privately owned business clients, John has established a number of significant client relationships and friendships over so many years.
"Being closely involved with many of the firm's significant clients and assisting them through the development and growth of their businesses has been very rewarding", John says.
"There's so much more to it than debits and credits and preparing tax returns. Having clients take you into their confidence and getting to understand their business and family dynamics is very satisfying. You become a close and trusted friend as well as a business colleague. It's also very important to assist with ensuring that family wealth is built outside the business – nothing's forever in this fast paced business world!"
John says that another most rewarding aspect of his career has been nurturing and developing members of the team.
"We are very proud of our culture here and we have many long term members of the team – close to 30 people with 5+ years service with us. Contributing to their professional and personal development is hugely satisfying – helping Uni graduates and school leavers develop into valued professionals is so enjoyable".
Asked what 40 years in the profession has taught him, John trots out his "6 Golden Rules" :
Have a go – There's no doubt that the more you put into it, the more you get out of it!
Take ownership – Stand up, own up, fess up! Too often these days people pass off responsibility, fail to take ownership or blame someone else when things don't go right!
Look for the best in people – Everyone has some "gold", sometimes it's hard to find. With encouragement and empathy it comes out!
Find your own level – BYA – Be Yourself Always. Be genuine, don't try to be someone you're not. Be comfortable with who you are and play to your own strengths!
Be kind – The best way to have a friend is to be a friend!
Leave something behind – Create some enduring benefit for others – we all have a lot to give, so share it!
As for what's next, John will stay on with the firm in an advisory capacity and will continue to work with his long established clients and friends.
On top of that – more travelling, more cycling, more relaxing!