Retirements
Philip Hill
Our last "naming rights" Director Phil Hill retired on 30 June 2022 after a career of 38 years with the firm.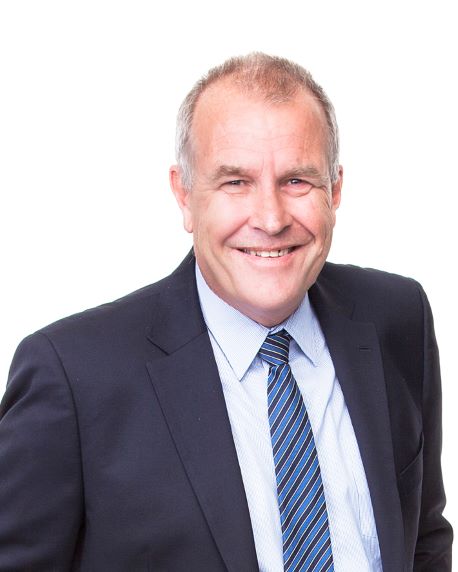 After commencing his career and obtaining his Chartered Accountant qualification with Court & Co a mid sized city firm, Phil joined "Chris Haines Alan Muir Chartered Accountants" in April 1984 and on subsequently becoming a Partner, the firm name became "Haines Muir Hill Chartered Accountants". The foundations of the three name firm remain in our current firm descriptor "hmh ADVISORY".
At Court & Co, Phil had gained experience as an auditor and business advisor and also had a good understanding of personal computers and their accounting applications. These skills were very attractive to our firm and Phil was instrumental in moving hmh into the "computer age", as the era of personal computers took hold in the mid 1980's.
During his long period with the firm, Phil has established himself as a trusted advisor to many long term clients with whom he has a personal friendship alongside his role as accountant/advisor. Phil is also a Registered Company Auditor and has worked alongside both Alan Muir and in later years Kristian Lunardello, in managing the firm's audit assignments.
Reflecting on his 40 plus year career in the accounting industry, Phil says – "So much has changed, but so much remains the same. Advances in technology have been astonishing and advantageous in so many ways. No more clearly has this been demonstrated than during the work from home periods during the pandemic – where would we have been without the tech capabilities we have?
What hasn't changed is the fundamentals of our profession and our client relationships. More than ever clients want to deal with advisors who display honesty, integrity, loyalty and above all, genuine care. These qualities are the hallmarks of our firm".
Whilst Phil will be around helping out in a reduced capacity, he is looking forward to spending more time with Deb at their Sandy Point beach house, continuing to support the mighty Navy Blues where he is a 56 consecutive year Social Club member and enjoying time with friends and family – especially his two grandsons Jesse and Sonny.
From all at hmh Phil – thanks for your guidance, friendship and support over so many years. Enjoy the next chapter.
Susanne St Jack
"Super Susanne" also hung up her boots on 30 June and moves into her well earned retirement. 
Starting with hmh in the Olympic month of September 2000, Susanne has been a stellar performer and made efforts of marathon proportions, in our superannuation division.
Coming on board with lots of super industry knowledge and experience, Susanne has been the backbone of our super division for almost 22 years. Displaying her qualities of caring, patience, empathy and diligence, she has been a fantastic contributor to our firm.
Over the years she has trained many young newcomers to our firm, in the art of superannuation administration and has given them a great springboard into career advancement both at hmh and opportunities elsewhere.
Susanne has established excellent relationships with all the clients she has dealt with over the years and in the process has won their confidence, trust and friendship. We are sad to see her go but it's time for a change of pace.
Susanne is looking forward to spending more time with her children and grandchildren, doing some travelling and continuing her coffee and cake catch ups with friends and former work colleagues, at a much more leisurely pace.
We all wish Susanne a comfortable and rewarding retirement after a job very, very well done!